April 2023: Back and Forth

During March I traveled back and forth to the Denver area three times for delivery, opening, and pick up. I was part of a Tarot show at the Memento Mori Gallery in Lakewood, Colorado. I took advantage of the opportunity to travel up and and back with friends, visit a cousin and his family, and check out the first Friday West 40 emerging art scene along West Colfax avenue.
Since the last newsletter in February, I also completed the mural on Marble and 15th in Albuquerque. The owner has dubbed it the Magic Garden Mural—a great name.
Meanwhile I have been working on the prepping, painting, and underdrawing for the Sea of Life Mural at The Next Best Thing to Being There—an art gallery and gift shop—I will have an opening there on First Friday, April 7, 5-8pm. The show will exhibit metal and paper prints from the Postcards to America series. Please stop by and say hello!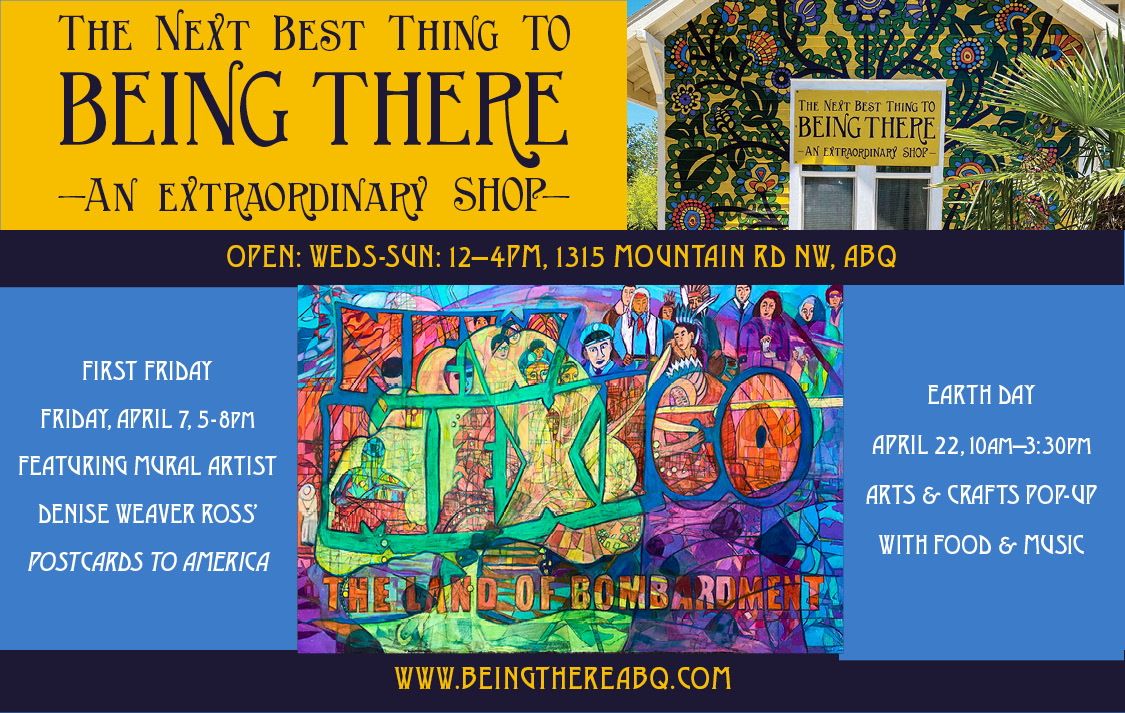 Stop by 1315 Mountain Road, ABQ, on April 7, 5-8pm!

Postcards to America Series continues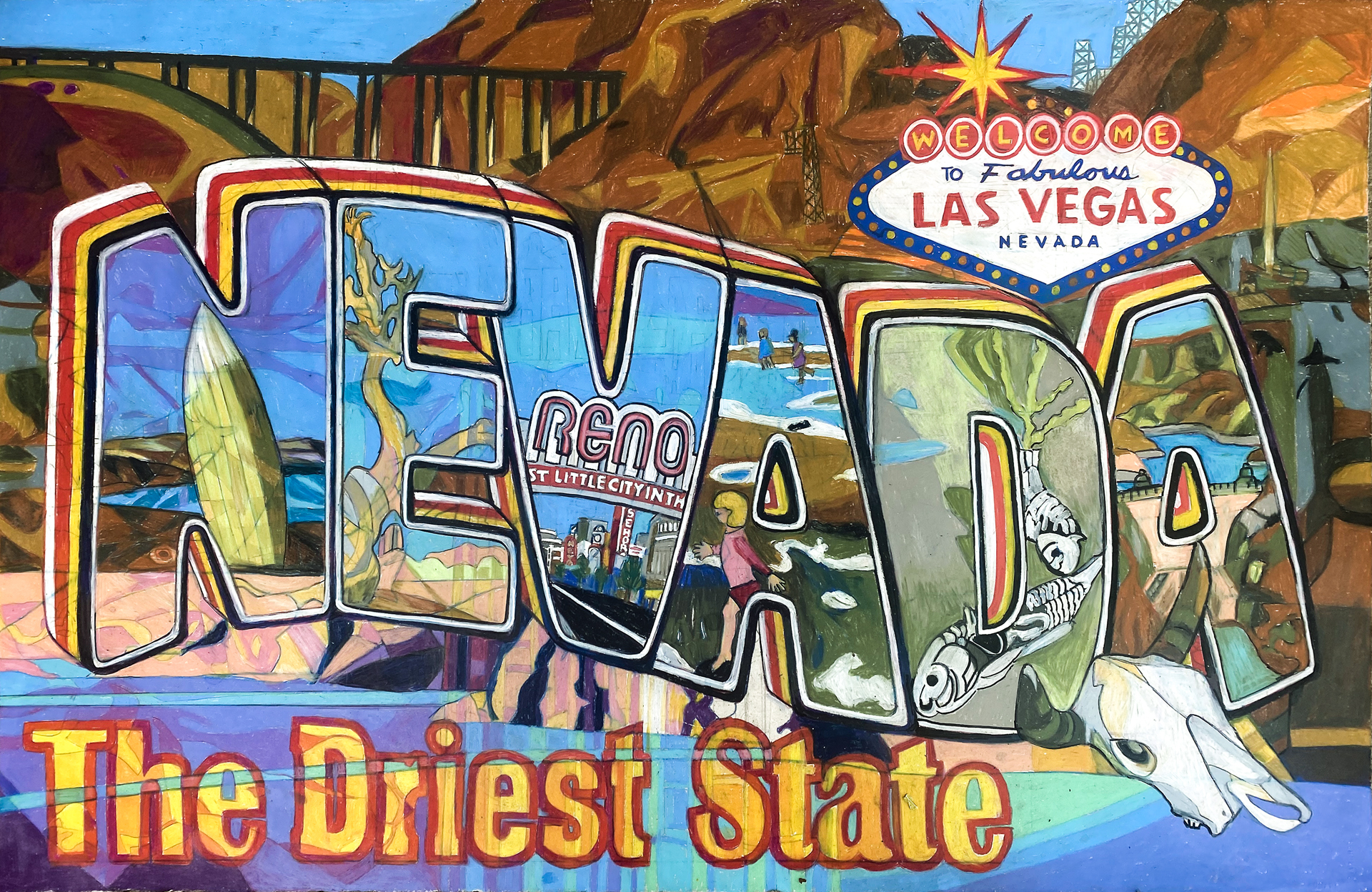 NEVADA: The Driest State • Mixed media on paper  • 40 x 26 inches • © Denise Weaver Ross, 2023
According to the NOAA (National Oceanic and Atmospheric Administration) Nevada is the driest state in the nation in terms of annual average precipitation (combined rain and snowfall). Las Vegas and Reno rely on water supplies that come primarily from mountains outside of Nevada. Temperatures have risen by 2.4 degrees (F) since the beginning of the 20th Century. This state is emblematic of the entire region and of climate change in general.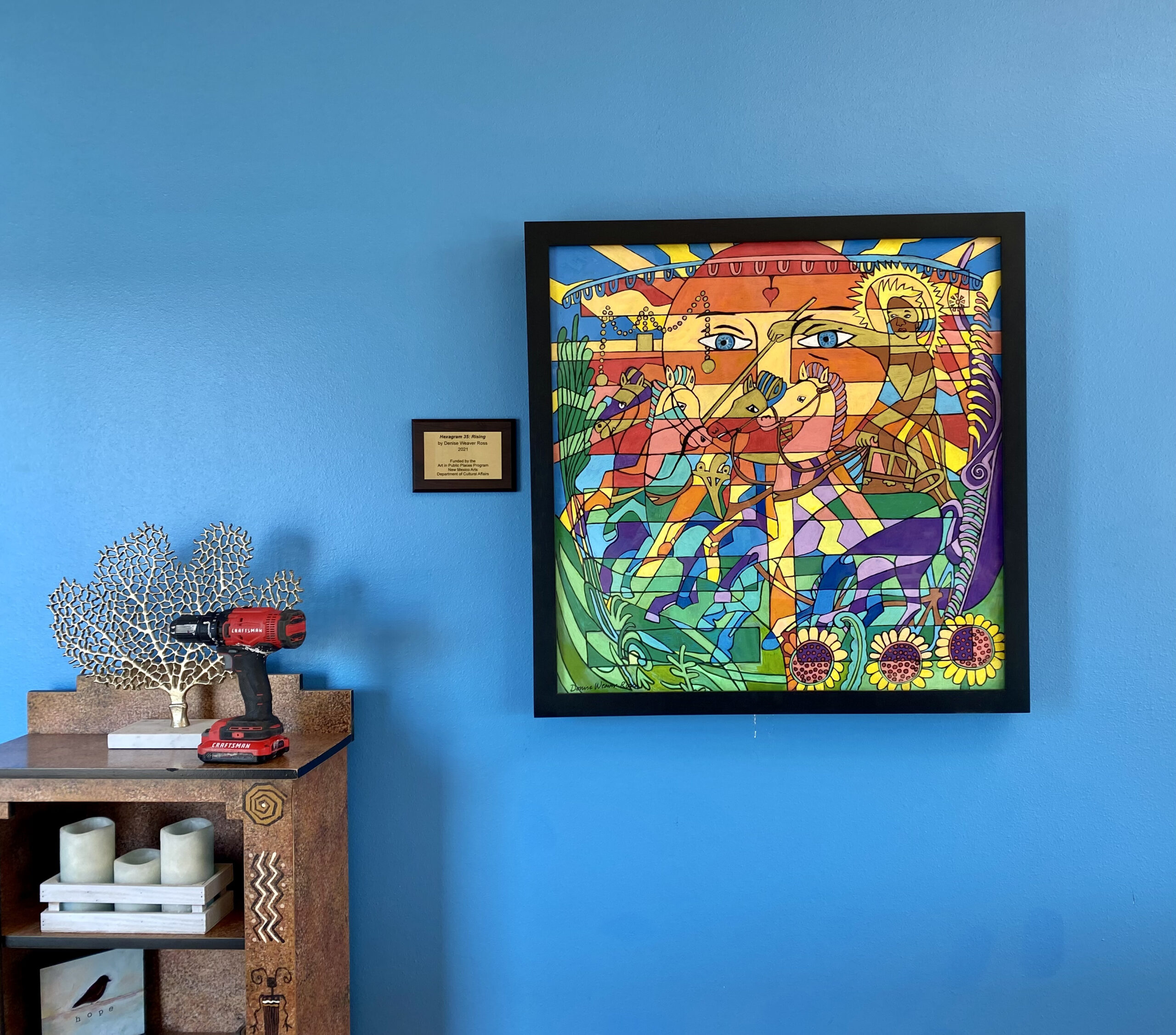 Hexagram 35: Rising was recently installed at Serenity Mesa as part of the New Mexico public art initiative