June 2022: Back to the Future

I'm feeling jet-lagged from a kind of time traveling after returning to Albuquerque from re-visiting Massachusetts, where I spent my formative years as a young adult. The recent news of mass shootings in Buffalo and Texas have also added to my sense of dislocation. Here we go again—change is so hard—yet I think it's important to believe that we can change for the better, both as individuals and as a society, especially when it seems impossible. So let's double our determination to make decisions now that will make a better future for all.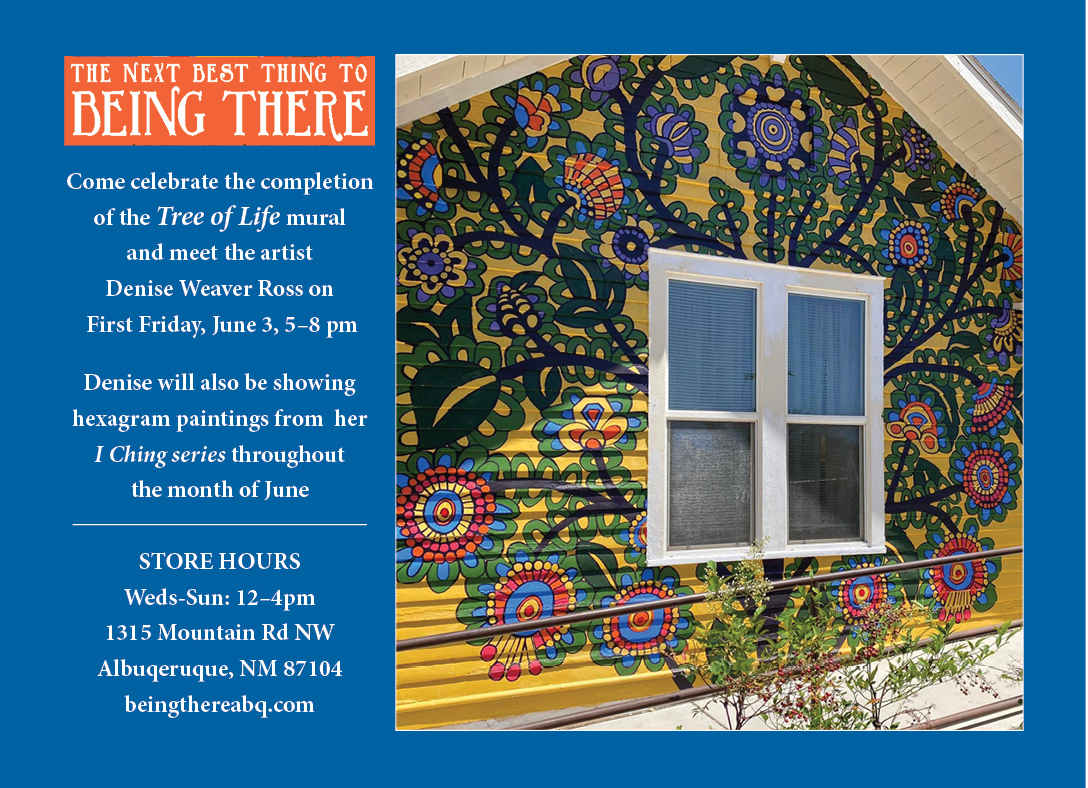 Back at Ghostwolf Gallery



This month at Ghostwolf Gallery in the Patio Market in Old Town, Ben Harrison will be our featured artist. I will be showing Texas from the Postcards to America series as well as two large hexagram paintings from the Art of the I-Ching series.
Stop by on First Friday from 5-8pm or any day from 11am to 6pm.
Half the proceeds from the sale of the original Texas "postcard" will go to the Giffords PAC, started by Gabby Giffords, the former U.S. Representative from Tucson, Arizona, who suffered from gun violence herself.