February 2022: Getting Ready



Seven years ago I was introduced by mutual friends and supporters to Attleboro Arts Museum's Executive Director and Chief Curator Mim Brooks Fawcett. In our conversations, the idea to have an exhibit of work by Albuquerque-area artists was born. Six years ago I signed a contract to deliver artwork from Albuquerque to Attleboro in 2021. Two years ago artists were selected by Mim Fawcett. Last year the exhibit was postponed due to COVID. Now the artists, artwork, title, and the dates have been selected!


VIVID: A Sampling of Today's Albuquerque Art Scene
HOSTED BY THE ATTLEBORO ARTS MUSEUM, 
86 PARK STREET, ATTLEBORO, MA 02073
Exhibition Dates: April 9th – May 6th, 2022
Gallery Hours: Tuesday – Saturday, 10am – 5pm, EST
Museum closed on Saturday, April 16

th

, 2022
The exhibition will be in the Museum's Ottmar Gallery at 86 Park Street, Attleboro, MA 02703. The
exhibition will be held from April 9th – May 6th, 2022.
Attleboro is located 30 minutes from Providence, Rhode Island; one hour from Boston; two hours from New Haven, Connecticut; three hours from New York City; and 33 hours from Albuquerque. I spent 16 years in Massachusetts where I received my Master's in Fine Art from the University of Massachusetts in Amherst, met my late husband, and gave birth to my two sons before moving to Albuquerque in 1996.
Come First Friday, February 4 from 5-8pm to Ghostwolf Gallery or anytime during February (11am-6pm) to preview a representative sample of work from the selected artists. (The artwork will be for sale and will not be part of the Massachusetts show.)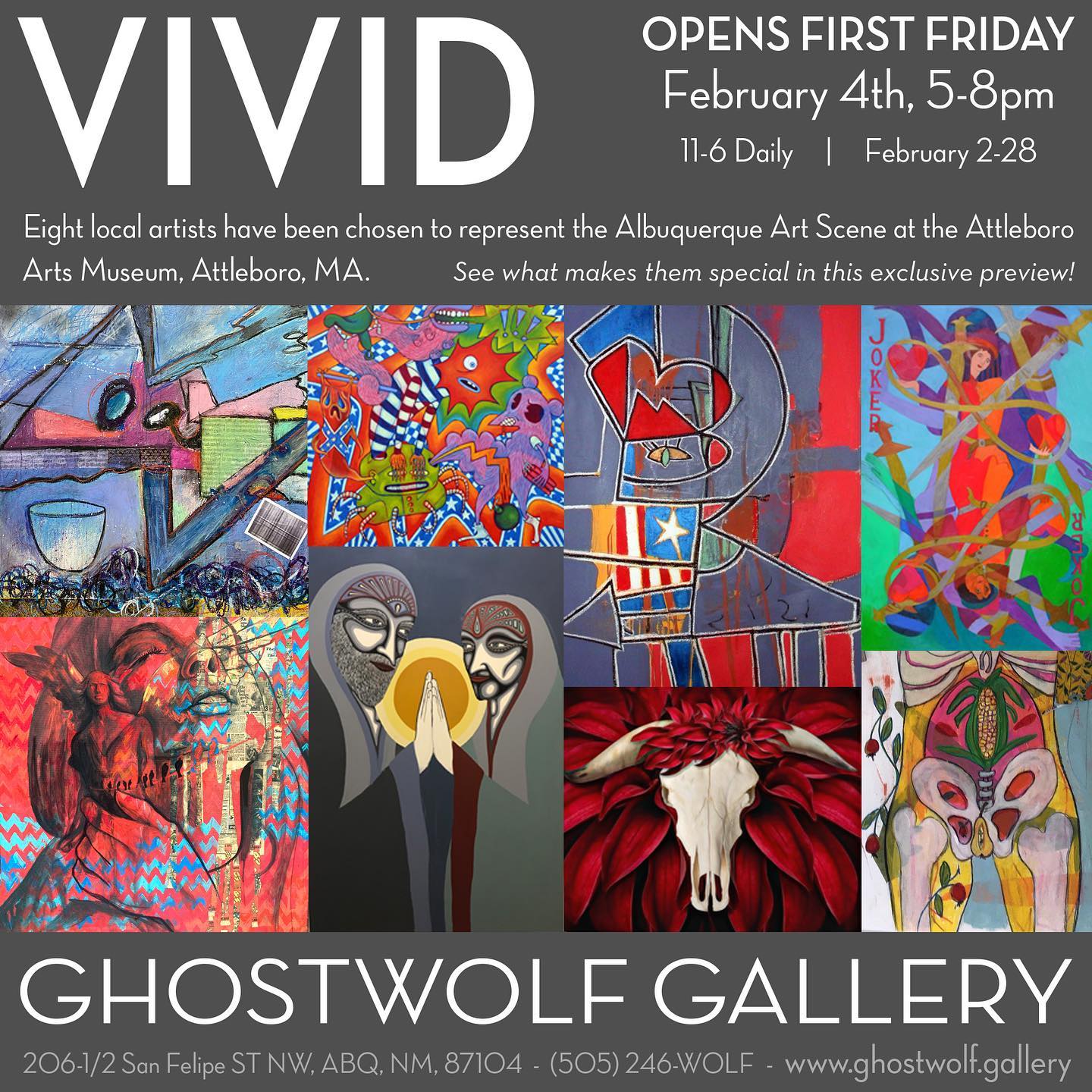 E-mail deniseweaverross@gmail.com if you would like to contribute to the effort to deliver 60 pieces of artwork to Attleboro by April 1st!