Holiday News
Most holiday shopping is online this year for good reason. Ghostwolf Gallery is allowed to be open at 25% capacity (about 5 people)—but Amy, leader of the pack, has wisely left it up to each artist's discretion.
I have decided to be at Ghostwolf Gallery at 2043 South Plaza St NW on the next two Sundays, December 13 and 20, between Noon and 4pm for last minute holiday shopping. If you are out and about, come say hello and wear your mask! We've got plenty of gift items from $5 on up.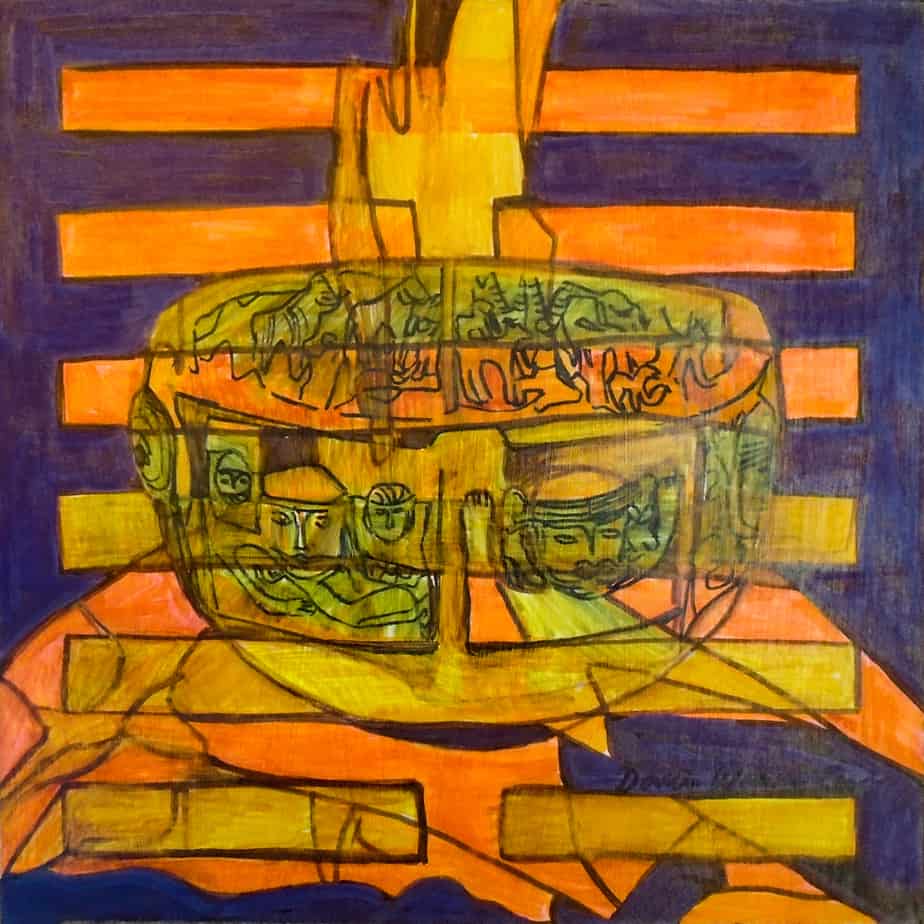 12×12 Fundraising Exhibition
at Harwood Art Center

The Store is Open!
Click HERE to shop online and support the Harwood Art Center!

Left: 2020 Donation to Harwood's 12×12 fundraiser:
Hexagram 50: The Cauldron
Ghostwolf Gallery News

Thanks for voting for us for the top 5 "Best of City" galleries in Albuquerque, The Magazine! We appreciate your continued support throughout this difficult year.
Ghostwolf Gallery is moving to the Patio Market by the beginning of 2021! Amy Ditto, her husband Stef, and many of the artists have been renovating our new space. Special thanks to all, especially since I have been sidelined due to a systemic reaction from the October fires, which is just beginning to calm down—as a result my doc has recommended that I stay away from dust and fumes. We are looking forward to being in the mainstream of Old Town traffic. More details to come.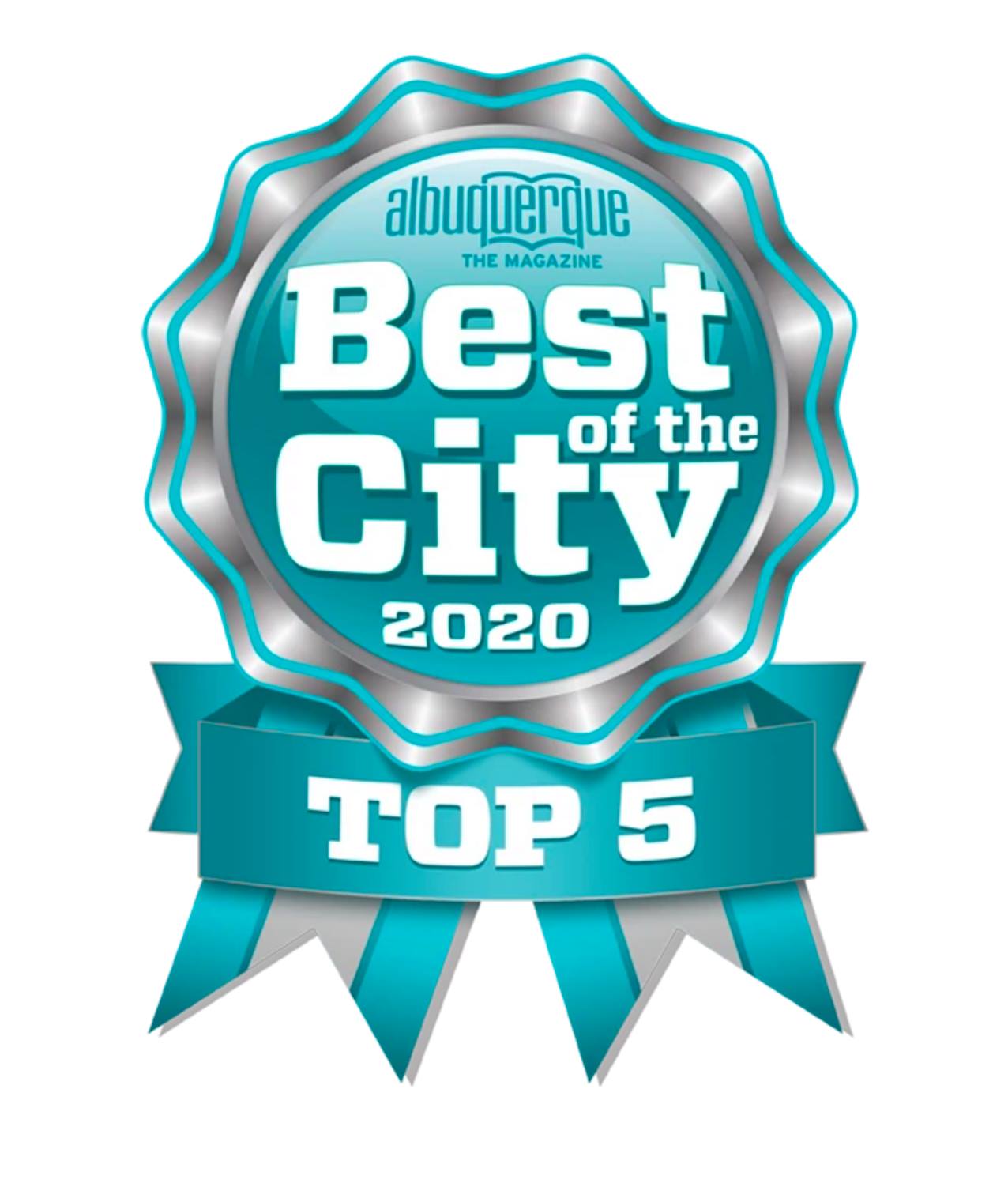 Postcards to America Series continues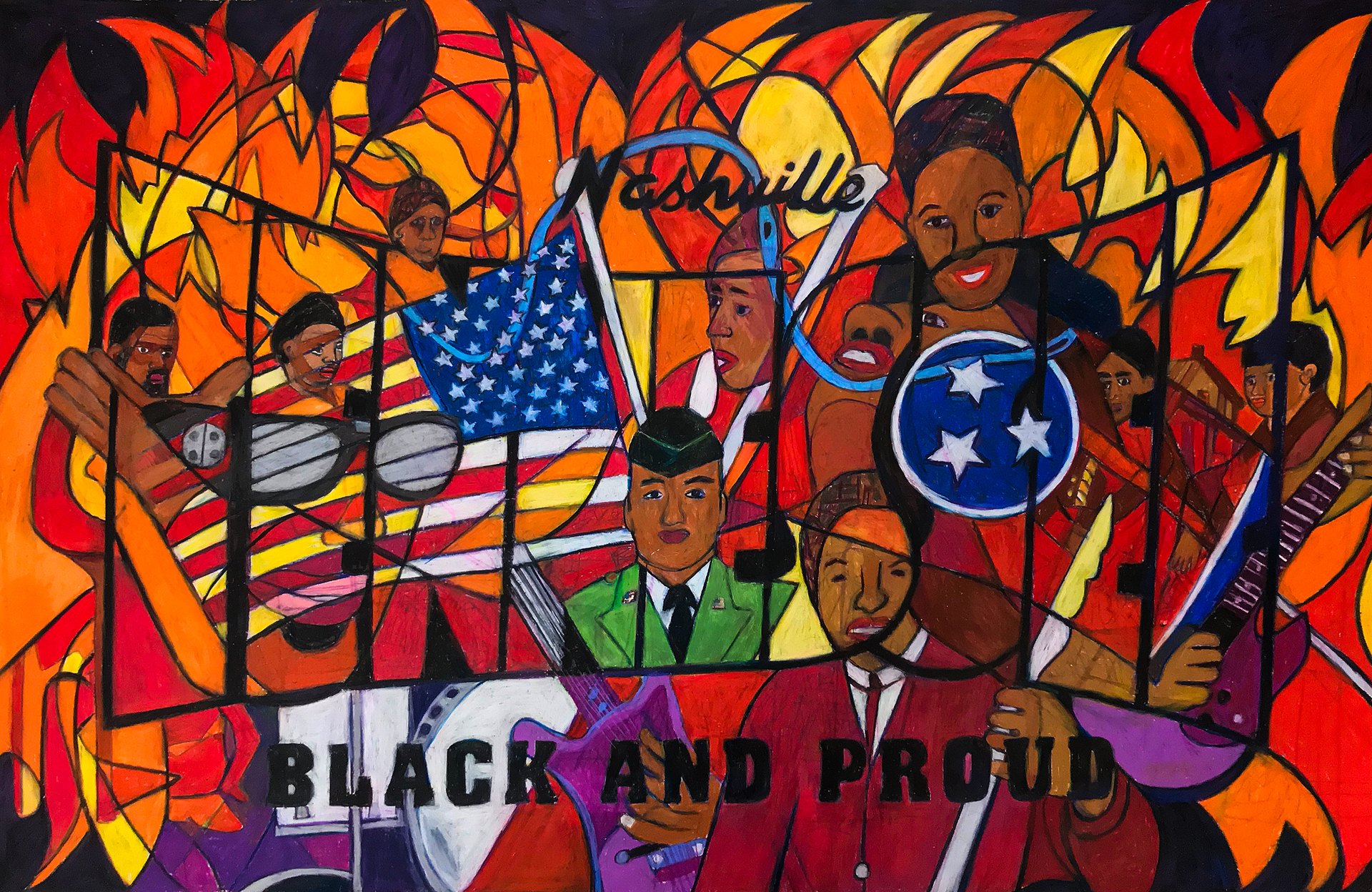 Nashville TN: Black and Proud
Mixed media on paper
26 x 40 inches
© Denise Weaver Ross, 2020
This idea for this "postcard' were sparked by Shawn Whitelow, an African American man from Tennessee, who had been following this series on Instagram. He contacted me and sent me a red-lined map of Nashville and he is the man in the military uniform in the center. Although you can no longer make out the details from the map, it forms the underlying texture and you the Cumberland River winding through Nashville.
When I thought of Nashville, I thought about music and how the roots of American music (Americana, Country, Rock and Roll, Jazz, Blues, Soul, you name it) was influenced by the music enslaved people brought with them from Africa. So I wanted to celebrate the African Americans who spent at least some of their musical life in Nashville including Ray Charles, Little Richard and Jimi Hendrix. In 1962, Hendrix, along with his army friend Billy Cox, formed the band, The King Kasuals, which was the house band at the Club Del Morocco on Nashville's Jefferson Street.
I also included the Jubilee Singers, students from Fisk University, who date back to 1871 and were instrumental in preserving the American musical tradition known today as the Negro spirituals. In the late 19th century, they broke racial barriers in the US and abroad and entertained Kings and Queens in Europe and Fish students have continued the tradition to the present day.

Surrounding them all are the flames of slavery, civil war and racism out of which much of our American music has risen and still arises.