FEBRUARY 2020: Loving to the Moon and Back Again

A Roman fertility feast, a Christian martyr losing his life by defying an emperor to secretly marry soldiers to their beloveds,
a Celtic legend about birds mating on February 14th?  No matter why February 14 became the day to celebrate love,
we humans have always loved who we love "to the Moon and back again" no matter the obstacles. I'm looking forward this February to celebrating La Luna at Tortuga Gallery and Heart's Desire at Ghostwolf Gallery, both opening on first Friday, February 7, from 5-8pm.

Starting on First Friday, February 7, and continuing all month, Tortuga Gallery will be celebrating La Luna with art, poetry and performance.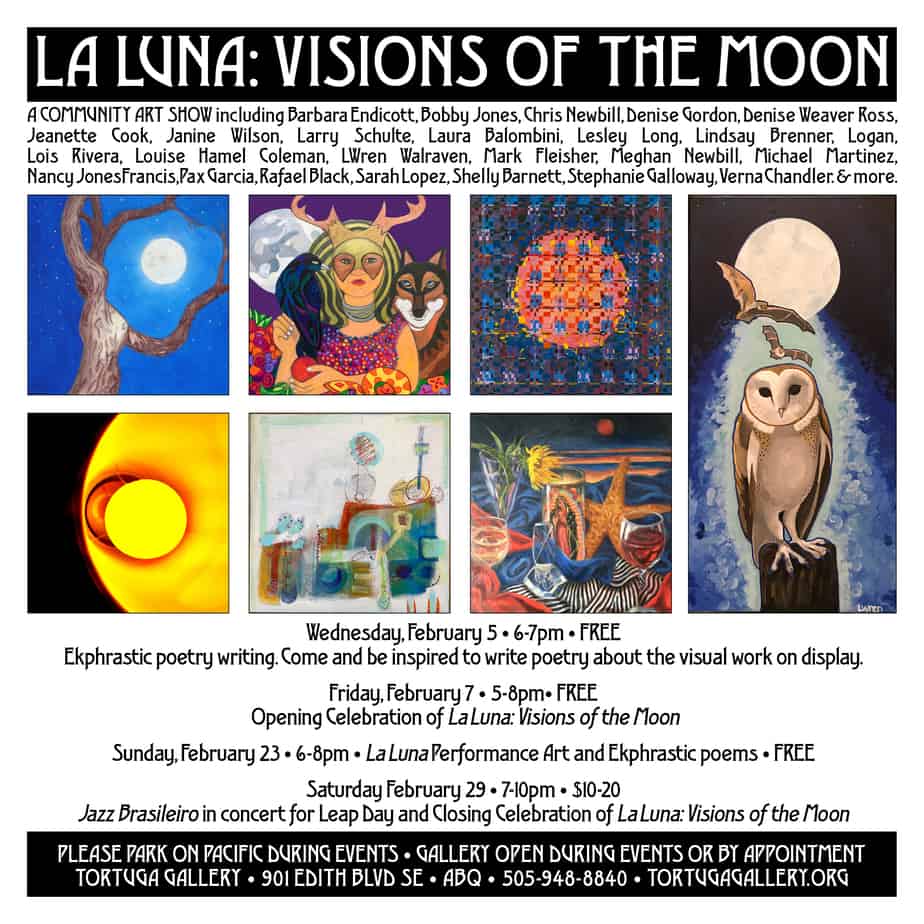 Ghostwolf Gallery
 Old Town Albuquerque, 2043 South Plaza St NW
First Friday Reception:
February 7, 5-8pm •
Open daily from 11am-6pm
Ghostwolf presents Heart's Desire, an examination of our passions and what makes us tick.

Below Ace of My Heart explores my life as a mother and the desire to protect, Seven of Flowering Hearts reflects on my father's life passion of working to heal the hearts of minds of himself and others. Then Hexagram 2: Receptive Force expresses my desire that we open our hearts to heal the earth; Hexagram 12: Dissolution reflects the breaking down of the bonds of love; and Hexagram 15: Authenticity explores loving oneself and the dragon within.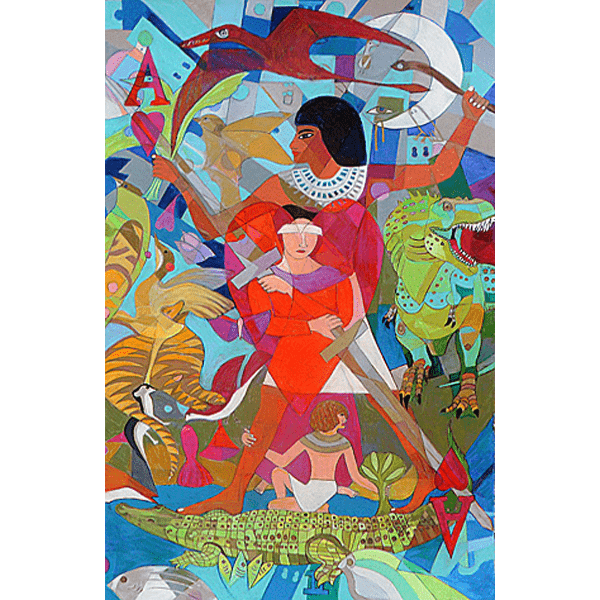 Ace of My Heart
Mixed media on paper • 40 x 26 inches • $950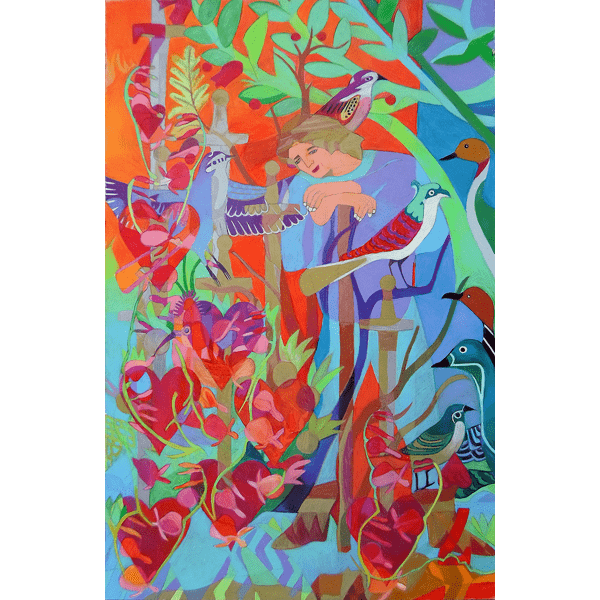 Seven of Flowering Hearts
Mixed media on paper • 40 x 26 inches • $950
Ongoing Exhibits
 If you are in Albuquerque, please stop by the African American Performance Arts Center and check out the The Haiti: After the Earthquake exhibit.
This exhibit combines art from New Mexico and Haiti curated by Santiago Perez.
Meanwhile in Baton Rouge, Finding Your Voice in America Today continues at the Kelwood Contemporary Art Gallery.
I will be returning on March 1st for a gallery talk.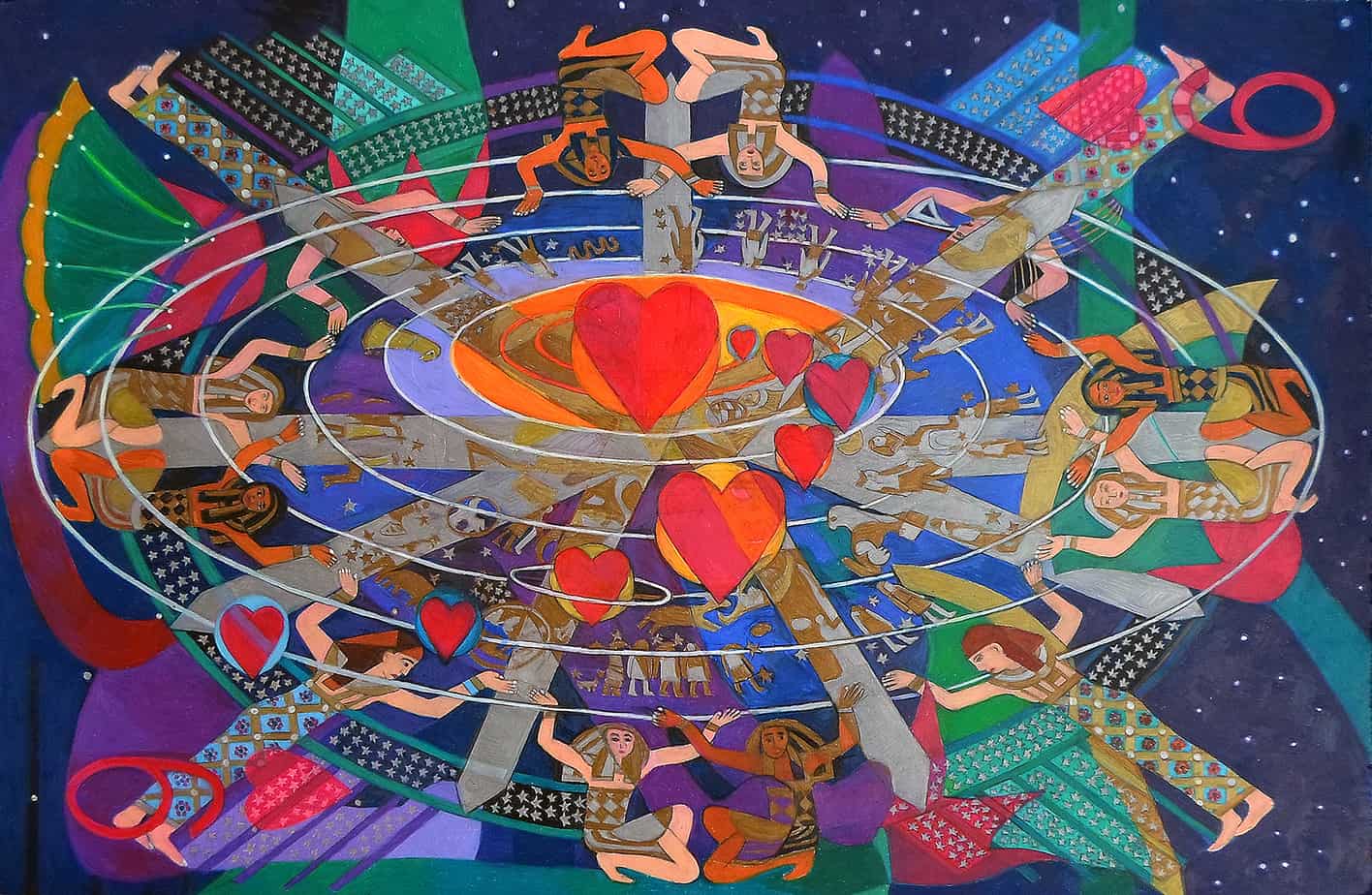 Currently at the Haiti Show: Nine Lives of the Heart
Mixed media on paper • 40 x 26 inches • $950
50% of sales go to support Hands of the Caribbean, a 501c3 organization.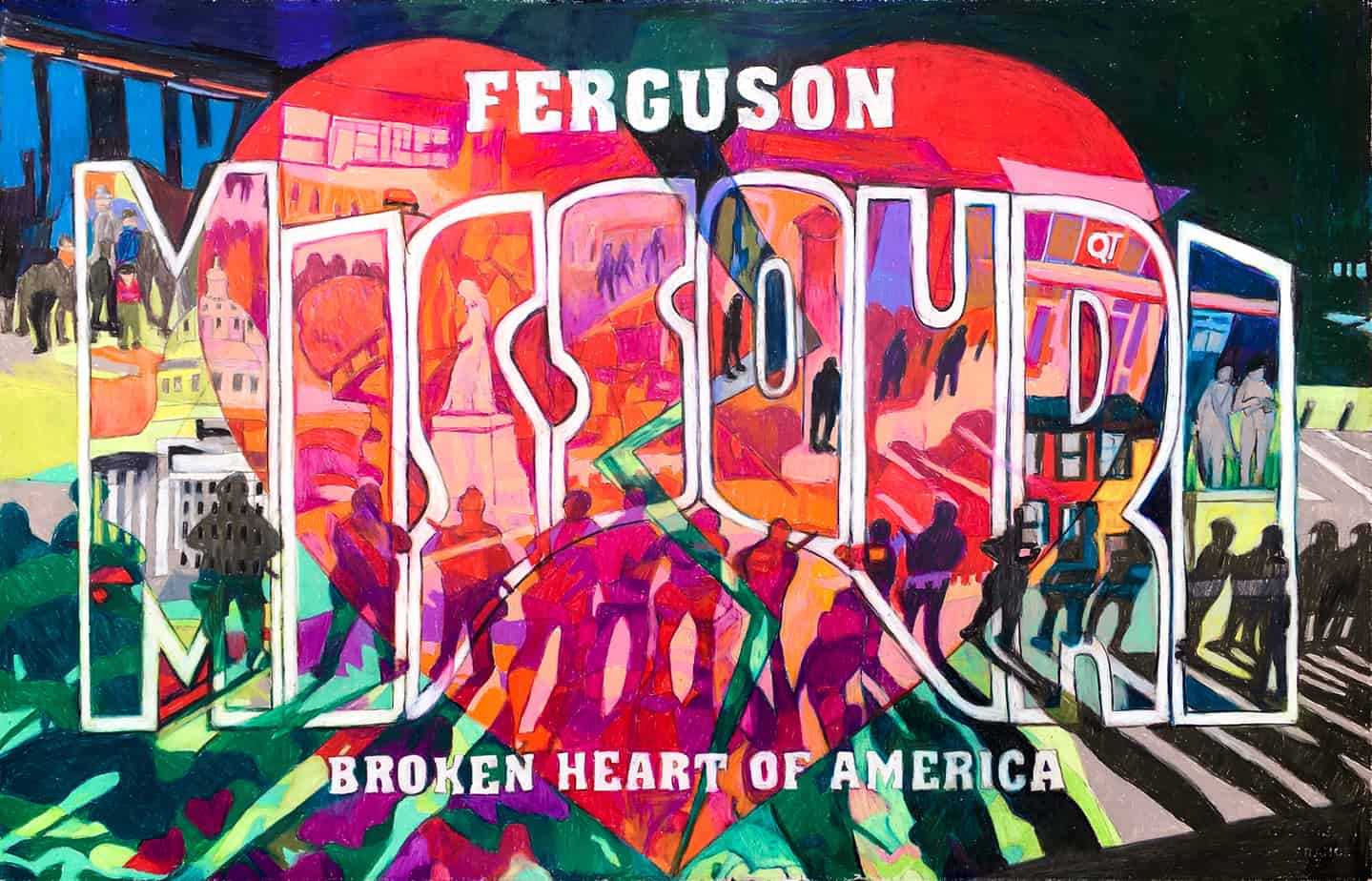 Ferguson MO: The Broken Heart of America
Mixed media on paper • 40 x 26 inches • $1500
To support Postcards to America, go HERE to learn more.


Eight Albuquerque artists have been selected by Executive Director and Curator Mim Brooks Fawcett of the Attleboro Arts Museum in Massachusetts to exhibit work in a show scheduled for the Spring of 2021. These artists are Amy M. Ditto, Christian Michael Gallegos, Ben Harrison, Aquilla Kappy, David S. McKee, Laura Wacha, Ilene Weiss, and myself. More information will be forthcoming as the date is finalized. Congratulations artists!

Save the Date
Friday, March 5, 2020, 5-8pm
Little Bird de Papel, 1222 Mountain Road NW Albuquerque
Birds of Burque Kick-Off Party
Come support this new mural project by Andrew Fearnside & Vicki Bolen



Andrew and Vick have invited others who have been involved in celebrating the Bosque to participate.
So please come and pick up the new The Tortuga Gallery Bosque Mural Guide.