Canvas of Hope
A community art fundraiser presented by Rio Grande Borderland Ministries
May 1st, 2021 at 1pm MDT
Rio Grande Borderland Ministries (RGBM) is a ministry of the Episcopal Diocese of the Rio Grande that provides humanitarian support to vulnerable people in our border communities. We help to ensure that our migrant neighbors are welcomed with dignity. As global pandemic surges and changes to immigration and policy enforcement continue, the need for relief and advocacy for people at the border increases.
In order to spread awareness and build our network of supporters, Rio Grande Borderland Ministries is hosting an online community art fundraiser titled Canvas of Hope. The event will feature artists passionate about migration, including musical performances, poetry readings, artist talks, and a live virtual art auction.
Please join us for Canvas of Hope on Saturday, May 1, from 1:00 PM MDT to 2:30 PM MDT on Zoom or on Facebook Live!
The Canvas of Hope Art Auction goes live on Saturday, April 24, and will close at midnight on May 1 after the event! Access our auction platform here.
Questions? Reach out to Nellie Fagan, RGBM Project Coordinator, at admin@riograndeborderland.org.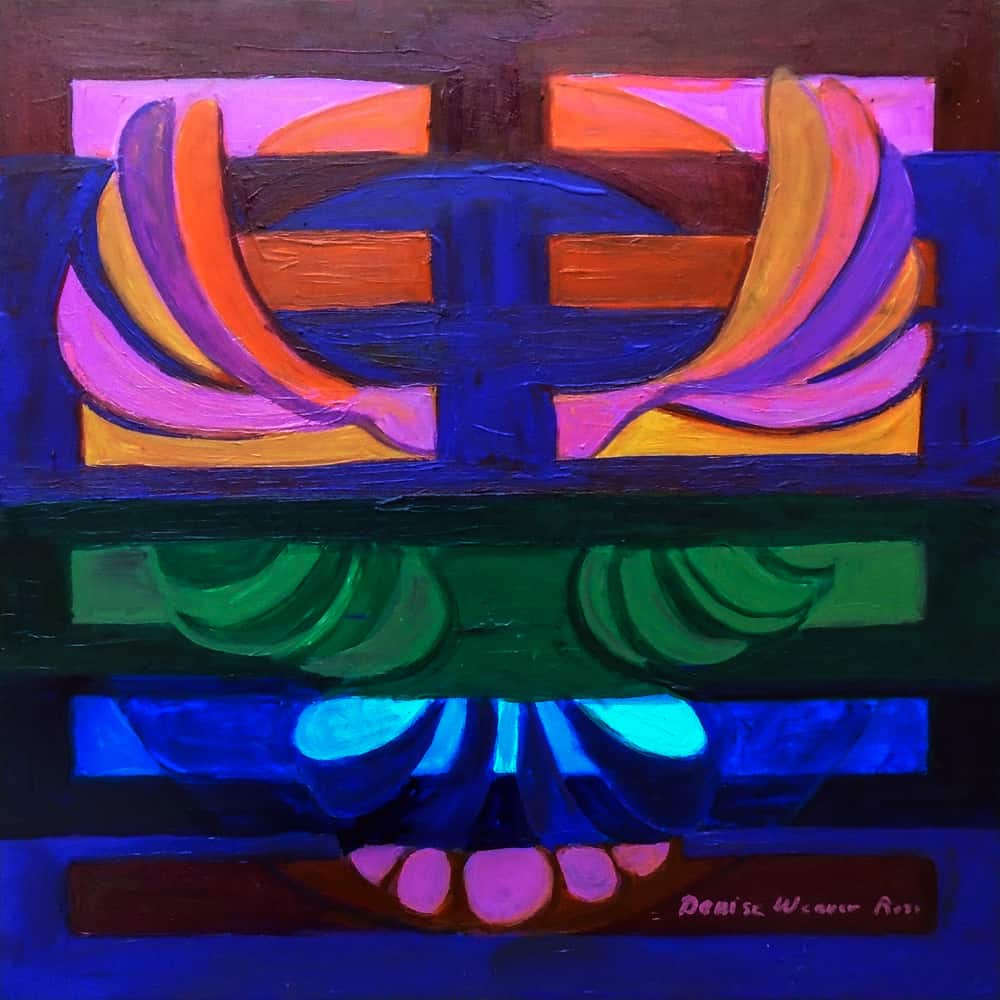 Ghostwolf Gallery



Now in Old Town's Patio Market across from Guerrilla Graphix

Stop by on May 7 from 5-8pm for First Friday—our May feature artist for ARTScrawl is Janet Bothne.
I am currently showing the newly framed Eight Bones of the Spiderwoman from the House of Cards series and FLORIDA: The Stand Your Ground State from the Postcard to America series.
Gallery With A Cause at the New Mexico Cancer Center
The Art of Quarantine show closes on May 2ast
Click my link to VOTE for the People's Choice!
https://nmcancercenter.org/gallery/exhibit-2021-2/denise-weaver-ross/
I'm showing nine 30×30-inch hexagrams from the continuing I Ching series as well as ten metal prints of the Postcards To America series.
64 Hexagrams of the I Ching