On the Road Again
Along with most of us in the U.S. we are celebrating the ability to travel and to be closer to friends and family. From May 30 to June 8 I'll be traveling with my youngest son to complete his driver's education, deliver artwork to a show in upstate New York and visit an old friend in Ithaca. Meanwhile the Albuquerque art scene is chugging along again, so don't miss First Friday at Ghostwolf Gallery and save the date for Julie Brokken's memorial show opening on August 6 at Tortuga Gallery.

Unprecedented Show
View Center for Art and Culture
Below see the announcement for the show in upstate New York and the two works-on-paper from the Postcards to America series that will be part of the the show: New York: The Epicenter and Angola LA: Pandemic at the Penitentiary.

Ghostwolf Gallery



Now in Old Town's Patio Market across from Guerrilla Graphix

While I'm out of town please stop by Ghostwolf on June 5th from 5-8pm for First Friday or any other day from 11am to 6pm—June's feature artist is Tim Anderson

I 'm currently showing the newly framed Ten Strings of My Heart from the House of Cards series and MICHIGAN: The Great Divide from the Postcard to America series.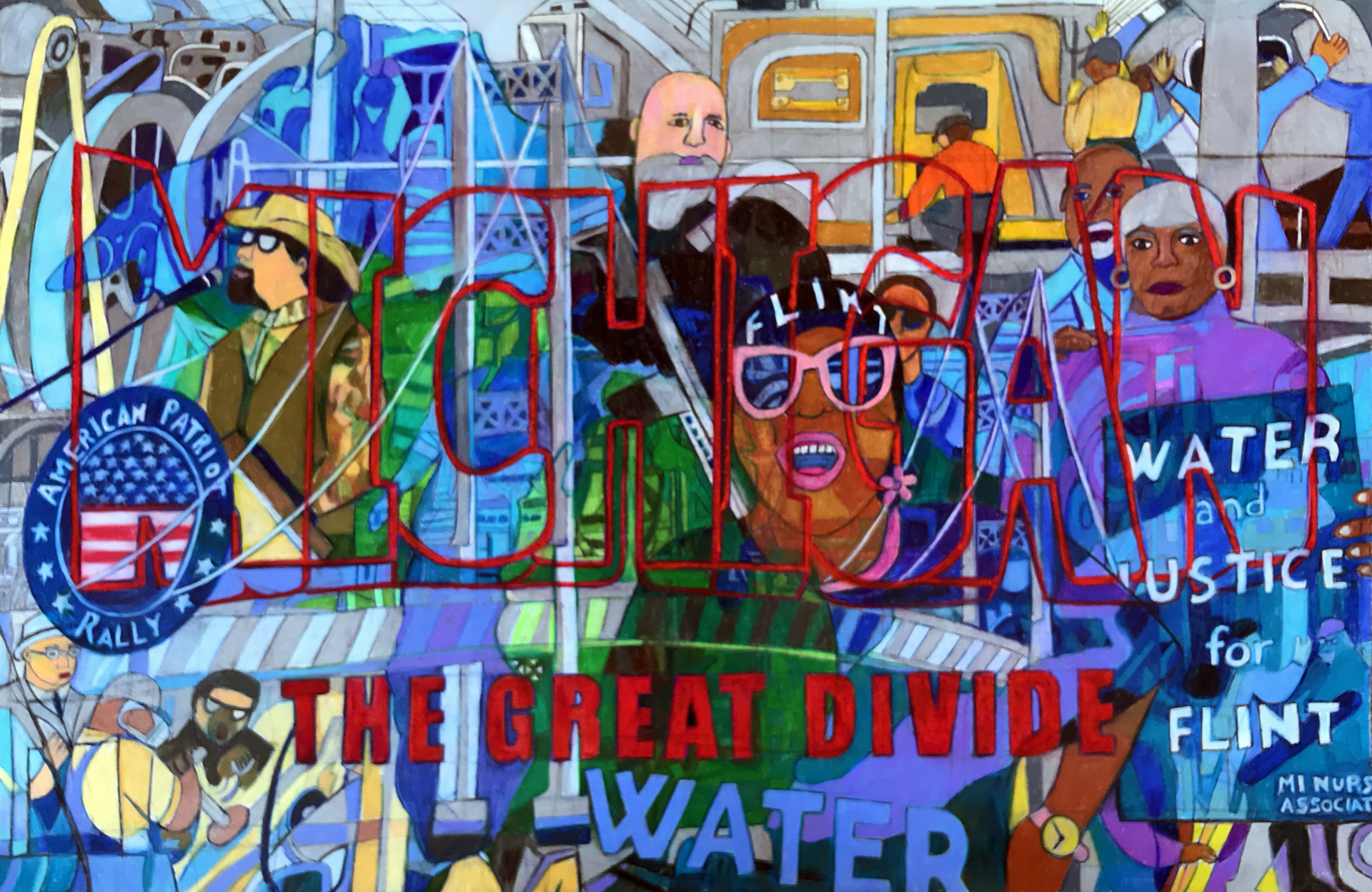 SAVE THE DATE
Julie Brokken's Memorial Art Show Opens at Tortuga Gallery on August 6 with a special memorial event on Sunday, August 8th at 3pm

We will have limited copies of Ripple from the Center, a book of Julie's art and poetry, available at the gallery.
It is also available online: CLICK HERE TO ORDER
New Work
Progress on both the I Ching and Postcards to America series continues, check out the two new pieces below.