DECEMBER 2022: The Giving Season
The first weekend of December is full of art shows and many of them are fundraising opportunities for community organizations. Each year I donate a piece of art to the Harwood Art Center's 12×12 Exhibit and to the Endorphorin Power Company's Annual Art Party. This year I'm also giving my subscribers to this newsletter and followers on social nedia a 22% off coupon on original art through my website. 
Harwood Arts Center's 16th Annual



12×12 Fundraising Exhibition
1114 7th Street NW, Albuquerque NM 87102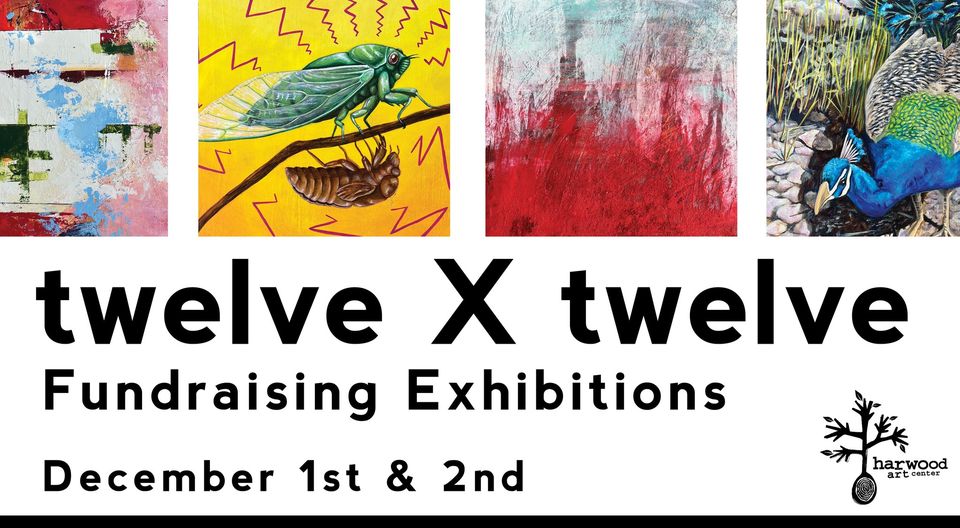 You are invited to Harwood Arts Center's 12×12 Main Event on Thursday, December 1st from 5:30- 7:30pm at Harwood Art Center. Open to all, this is an opportunity preview 12×12 artworks in person before sales open the following day. Dinner will be available by Tuerta: A Sandwich
Shop. We will have complimentary hot cocoa and live music. Masks are optional and encouraged indoors.
Then join Harwood digitally on Friday, December 2nd for a live countdown and the opening of the online store. 12×12 artworks will be available for purchase starting at 6:00pm. Tune into the countdown livestream on Instagram at 5:30pm.
SATURDAY AT 6 PM – 9 PM
EPC 6th Annual ART pARTy!
Albuquerque Museum,
2000 Mountain Rd NW, Albuquerque, NM 87104
Open to all! The artwork is donated to benefit EPC by the artists. This is a silent auction format. This event also features local musician, Alex McMahon, along with food, refreshments and community.
This year there are lots of new artists with many originals donated.
This is your chance to acquire some amazing local art while supporting EPC. This is a free event and collectors are welcome.
We hope to see you there!
EPC provides single occupancy, transitional housing for people experiencing homelessness as a result of substance abuse.
They provide a safe, clean and sober living environment
where people become part of a healthy community and are encouraged to set and reach goals.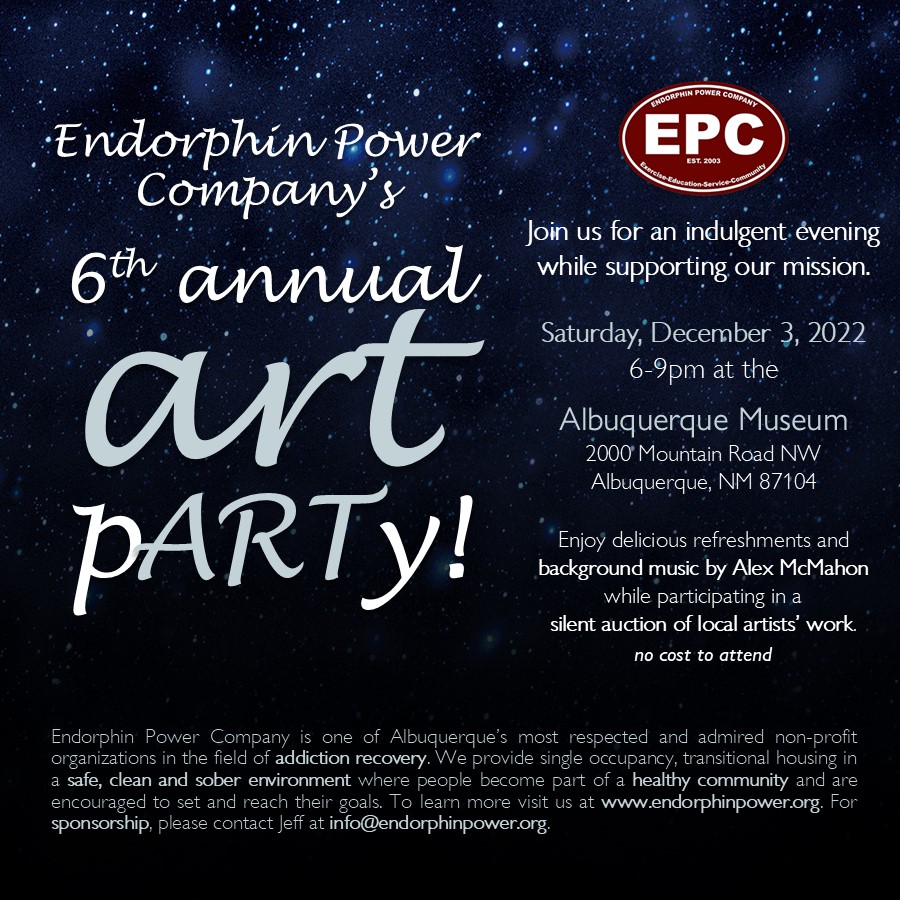 Closing Reception | Sunday, December 4 | 2 pm – 5 pm
PROTEST: See Something, Say Someting

Fusion Theater, 708 1st St NW, Albuquerque, NM 87102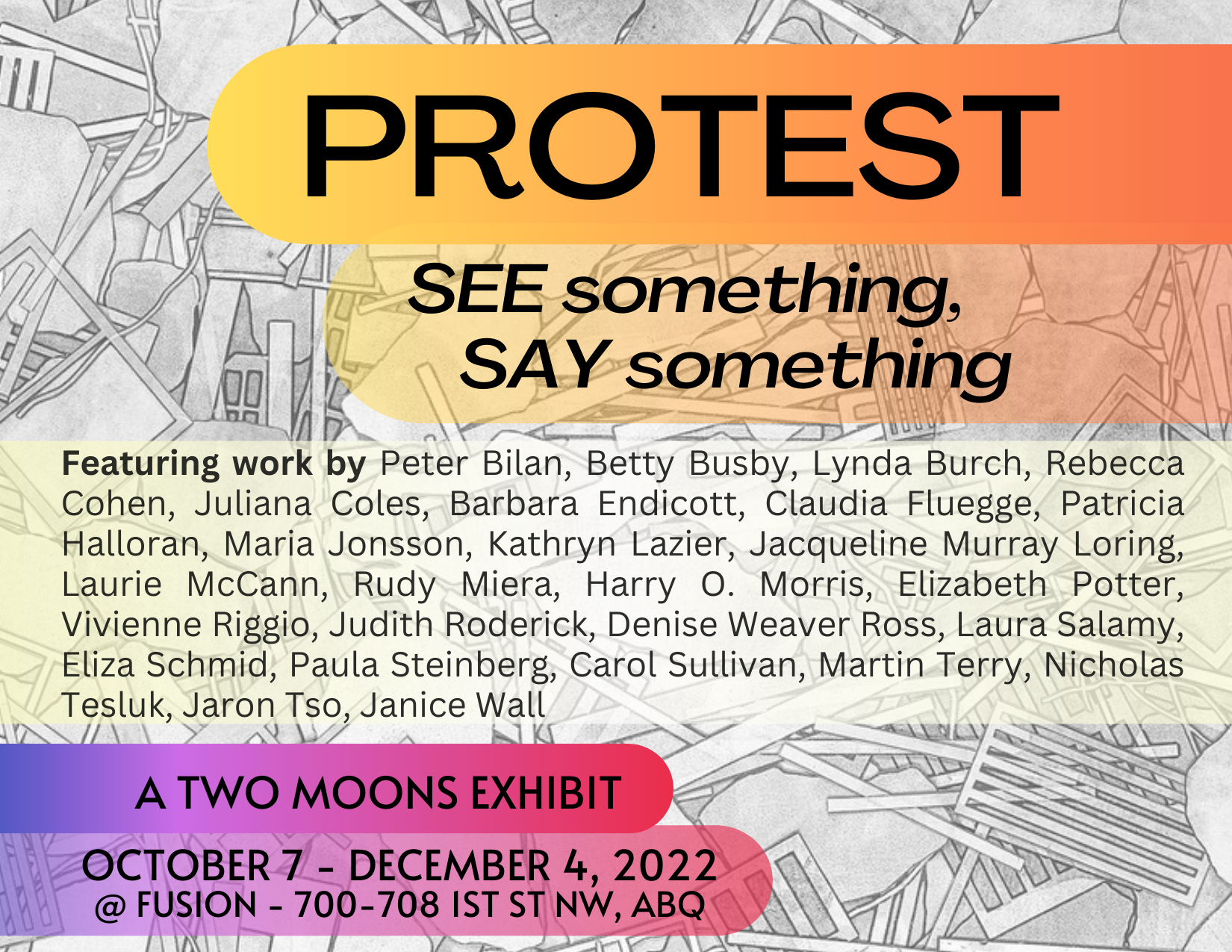 Part of the Two Moons exhibit series curated by artist Martin Terry, this contemporary exhibition will focus on a select group of artists whose works speak to a social consciousness. Included are fiber arts, sculpture, painting, graphite, mixed media, written word, video, song, and other new and innovative means of communicating social commentary. Work in a wide range of styles matches the breadth of subjects addressed, including racism, sexism, economic inequality, climate change, violence, political upheaval, war, disease, and hatred. Each piece in this exhibit reflects the artists' unique perspectives (SEE something) on the society around them, holding art up as a mirror (SAY something) to us all, in the hope that we will DO something.