There and Back Again
One of my favorite parts of a road trip is coming home again and reaffirming why I love New Mexico so much—even when in I lampoon it as the Land of Bombardment in one of the recent artworks in the Postcards to America series.
On First Friday, July 2nd, please join me this month in stopping in at Next Best Thing To Being There boutique on Mountain Road to support Lesley Long, a local artist and former housemate, who is going through treatment for cancer and the unfortunate economic side effects that go with it. Then mosey down the road to Ghostwolf Gallery to meet a couple of new artists and say hi to the old ones.
Fundraiser for Lesley Long
Raffle tickets are being sold to help support Lesley Long, local Albuquerque artist, during her fight with cancer to meet basic living expenses. There will be several winners who will each receive artwork by  local artists including but not limited to Denise Weaver Ross, Jillian Maresco, Julieanne Kirwin, Risa Taylor, Ilene Weiss, Roe LiBretto, Vicki Bolen and Ralph Trimell. The drawing will take place on Saturday, July 10 between 5-8pm. Winners do not have be present to win.
Click HERE to purchase raffle tickets or HERE to just donate


Unprecedented Show
View Center for Art and Culture
For all of us who couldn't make to the opening (or in my case—stay an additional week), 
the Online Reception for Unprecedented: Art Responds to 2020 is available by visiting:

Also upcoming on July 1st will be a video by the jurors talking about the exhibition and works in the show.
I hope you have a chance to check that out as well. 
Ghostwolf Gallery
Please stop by Ghostwolf on July 2 from 5-8pm for First Friday or any other day from 11am to 6pm. The featured artist will be Barbara Burzillo and Andi Callahan
I'm currently showing Ten Strings of My Heart and The Sun King from the House of Cards series, Hexagram 35: Rising from the I Ching series and Minnehaha Avenue from the Midwest by Northeast by Southwest series—see the poem that goes with the artwork HERE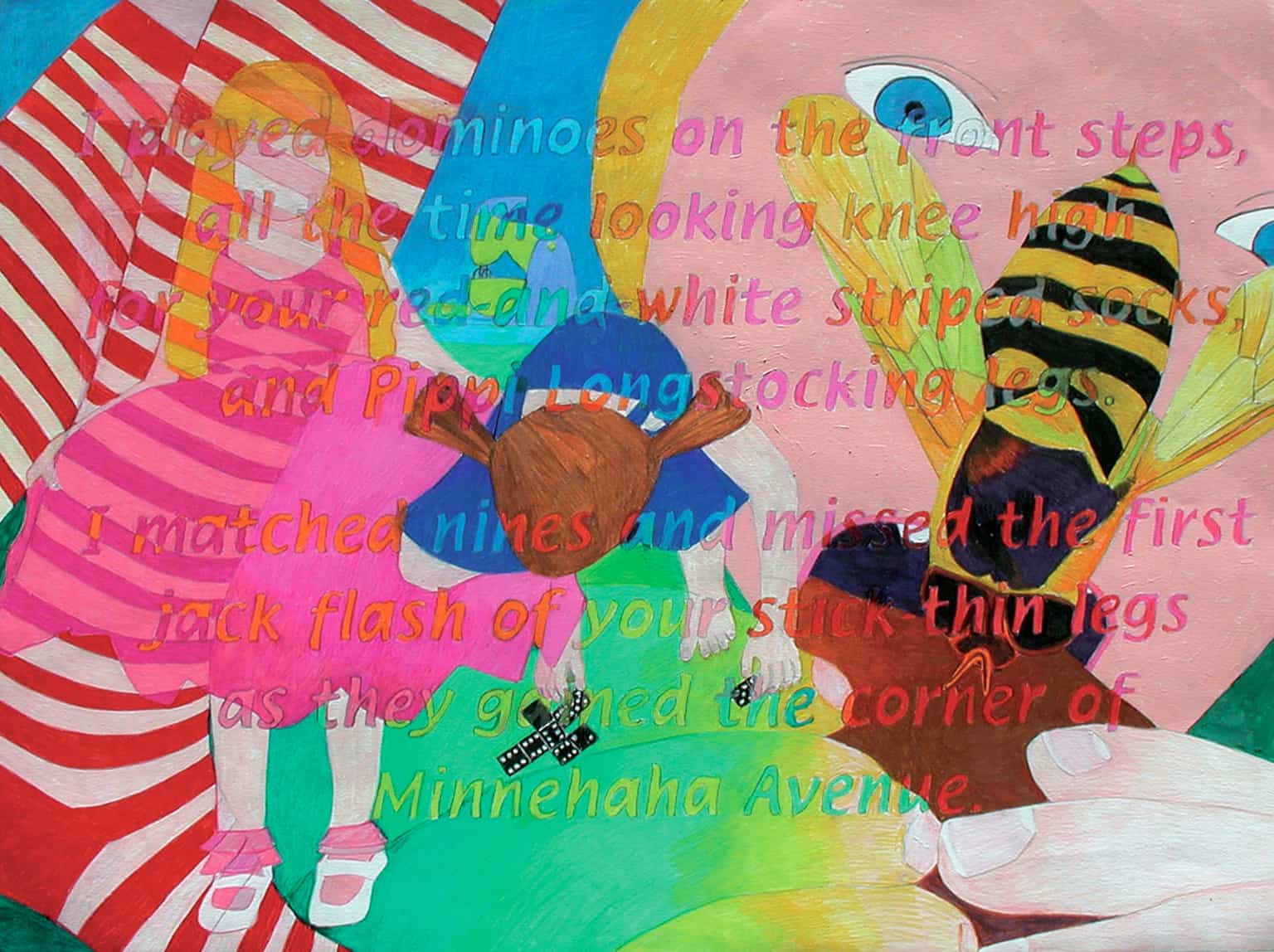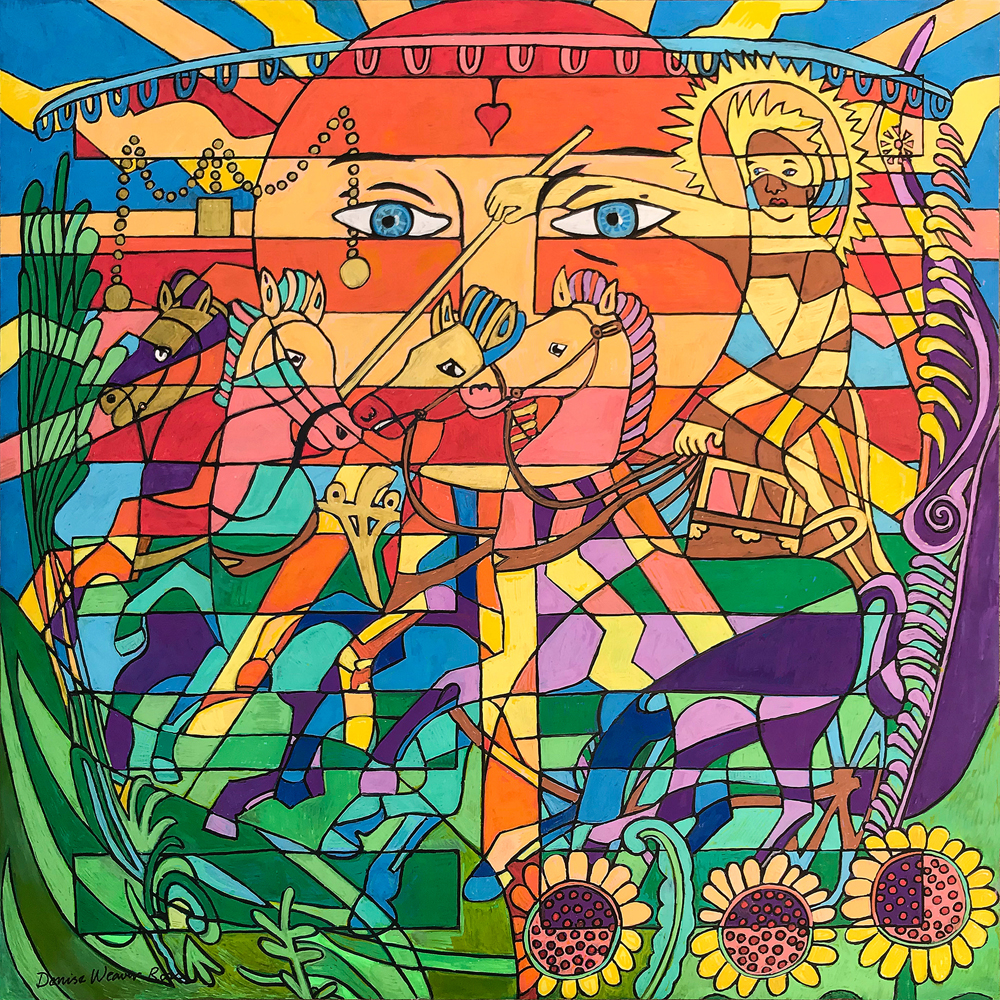 SAVE THE DATE
Julie Brokken's Memorial Art Show Opens at Tortuga Gallery on August 6 with a special memorial event on Sunday, August 8th at 3pm

We will have limited copies of Ripple from the Center, a book of Julie's art and poetry, available at the gallery.
It is also available online: CLICK HERE TO ORDER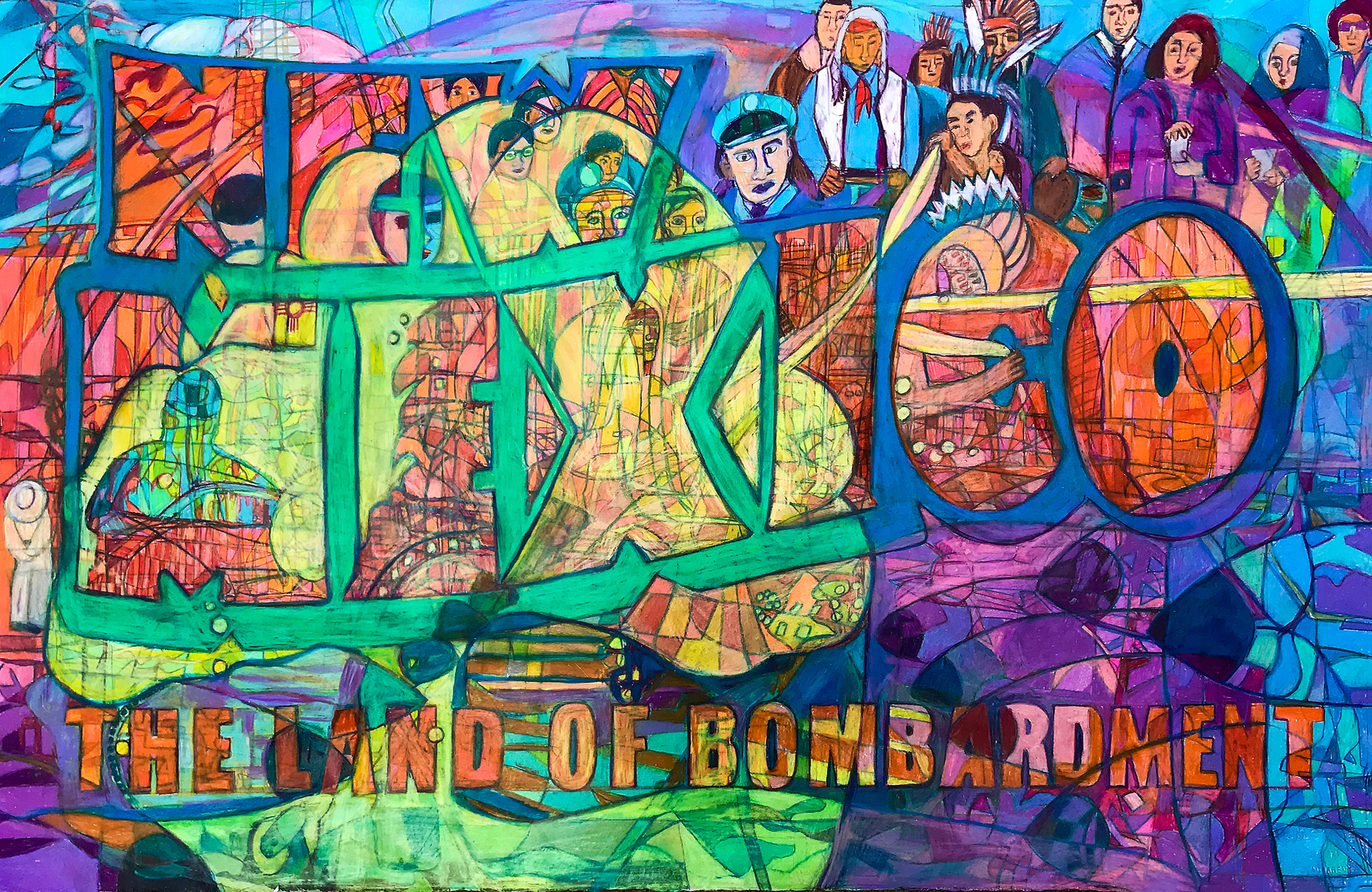 NEW MEXICO: The Land of Bombardment, 26 x 40 inches, mixed media on paper

New Mexico is known as The Land of Enchantment because of its culture and geography and amazing skies. It is sometimes affectionately known as The Land of Entrapment because once we creative types come here, we find it hard to leave. In this artwork I'm calling it The Land of Bombardment since New Mexico was the birthplace of the nuclear bomb. the site of the first test and continues to play a outsized role in the nuclear military industry. Visit https://nukewatch.org/Nuclear-New-Mexico.html to learn more — also check out my friend, Jules Nyquist's, amazing book of poetry on the subject, available at amazon.com/Atomic-Paradise-Jules-Nyquist/dp/1546863338

If New York was the epicenter of the pandemic, Georgia has been ground zero for so many of our political and social divides. All the events and people depicted in this artwork have come to the forefront during 2020-2021–from the killing of Ahmaud Arbery by armed vigilantes to the police shooting of Rayshard Brooks shortly after the death of George Floyd, Stacy Abrams' pivotal effort in turning out the vote for both the presidential race and the elections of Raphael G. Warnock and Jon Osseff, the recent and tragic murder of eight people, six of whom where Asian, and the current efforts to suppress the vote– this has been a year of twists and turns unseen since the height of the Civil Rights efforts in the sixties.